Rooted in the rich history of Korean beauty and empowered by science, Saro de Rúe combines heritage with technology to provide a revolutionary skincare product that's unrivaled in the beauty industry.
Saro de Rúe Freeze-Dried Hyaluronic Acid Anti-Aging System is the purest, most potent and efficacious anti-aging skincare treatment available for youthful ageless skin.
Five years ago, our founder, Mimi Kim, learned about ground-breaking innovations using freeze-dried Hyaluronic Acid.
She realized the huge potential for this technology in the skincare industry. With the belief that everyone should have access to these immediate, transformative, revolutionary results, Mimi dove deep to adapt this groundbreaking innovation for consumer use, creating Saro de Rúe.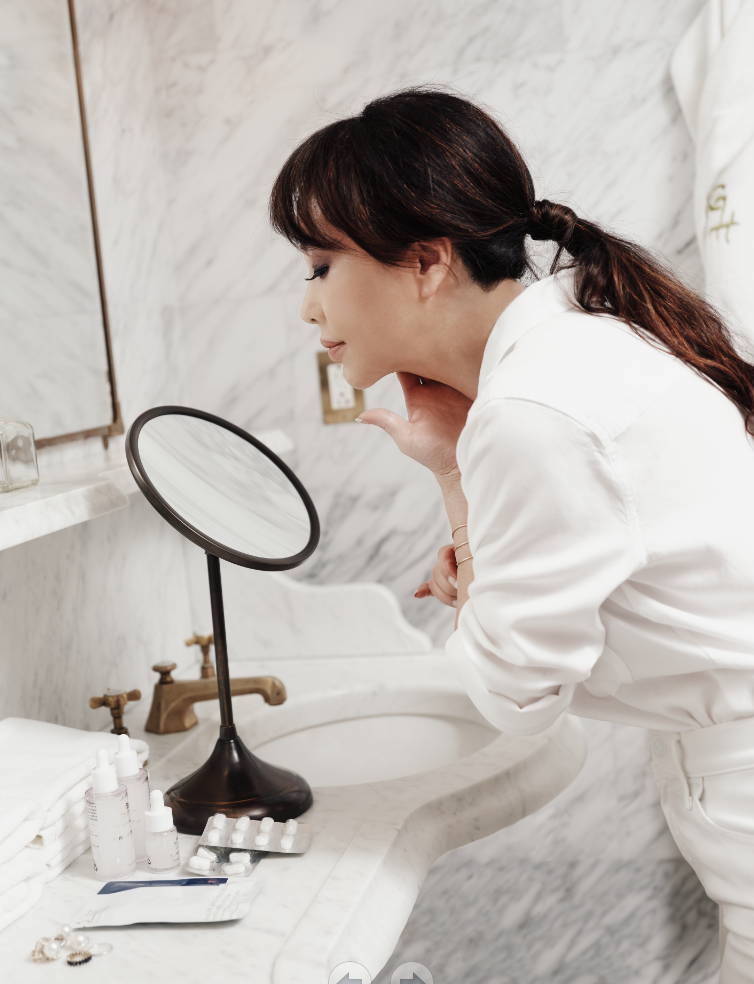 "
For years, I have searched for the secret to everlasting skin and timeless radiance. When I couldn't find a solution in a bottle, I began creating my own. This product has kept me ageless and timeless by tightening, lifting, and firming my skin, giving me a poreless look that is so highly respected in my culture. I am thrilled to share it with you.
"
MIMI KIM
Not All Hyaluronic Acid Is Created Equal
The molecular weight of our Hyaluronic Acid is one of a kind— with our patented technology, it is small enough to permeate

deep into the skin while being large enough to attract substantial amounts of water beneath the skin.
Freeze-Dried Hyaluronic Acid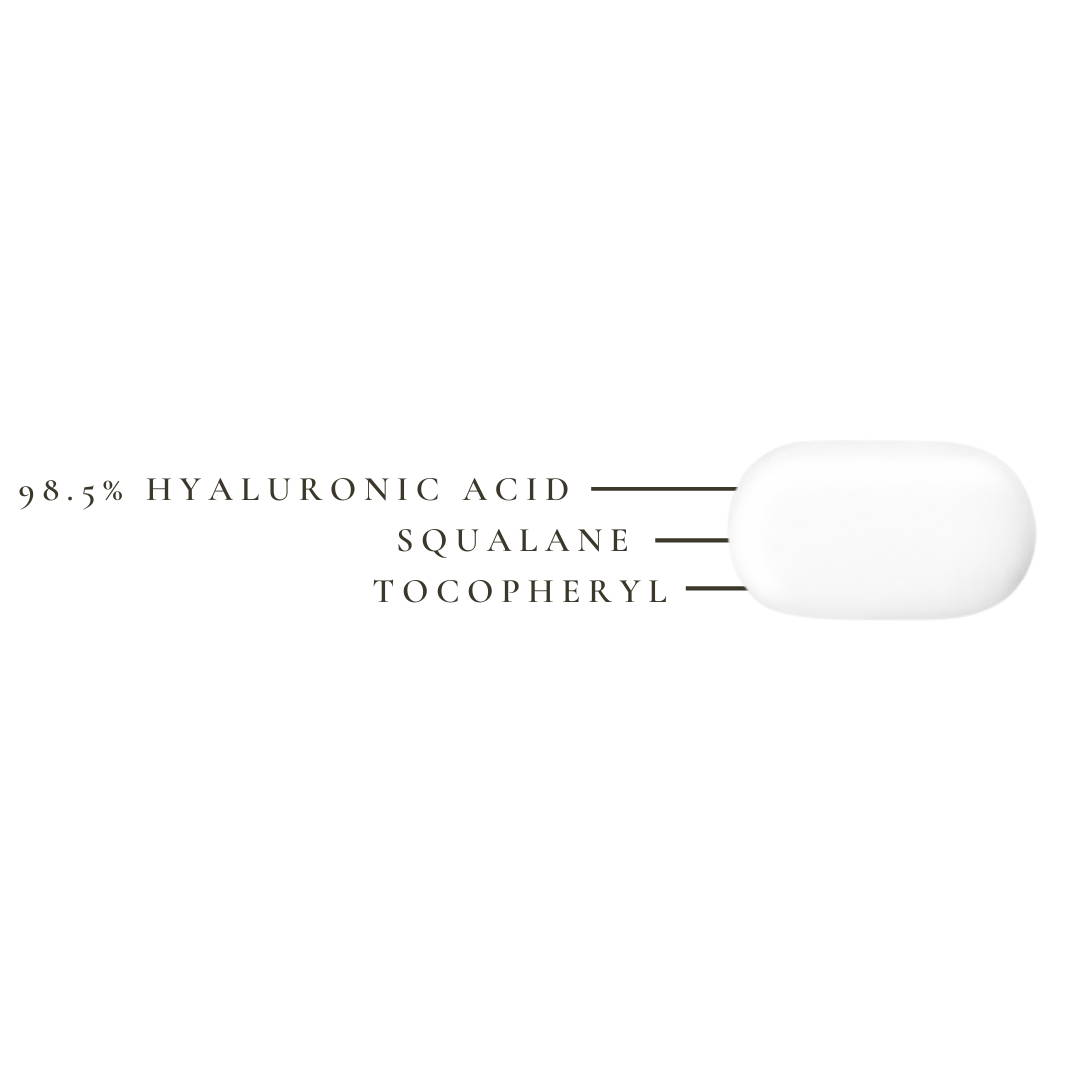 Pure hyaluronic acid is the top ingredient in our tablet, with no water. It is made with just three ingredients, without any preservatives, additives, or chemicals.

Hyaluronic Acid
A powerful humectant designed to attract and retain moisture while permeating into deep skin.

Squalane
An anti-aging powerhouse, known to reduce the appearance of fine lines, moisturize, soften the skin and prevent irritation. It also aids in the fading of dark spots.

Tocopherol
A skin health supporter that fights UV damage.

Pure Activator is made up of clean ingredients that lie between the cross-section of "Science + Botanical" that synergistically work to enhance the results provided by freeze-dried HA and achieve superior anti-aging benefits
Purslane
This succulent plant brightens skin tone and reduces skin damage caused by UV, thus delaying skin aging.
Pomegranate
This fruit extract delivers high levels of vitamin C and antioxidants, which aids in the prevention of cell damage. It has been proven to speed up wound healing and repair sun-damaged and aging skin.
White Mulberry
This extract contains powerful antioxidants, protecting the skin from free radicals and inflammation, while brightening a dull complexion.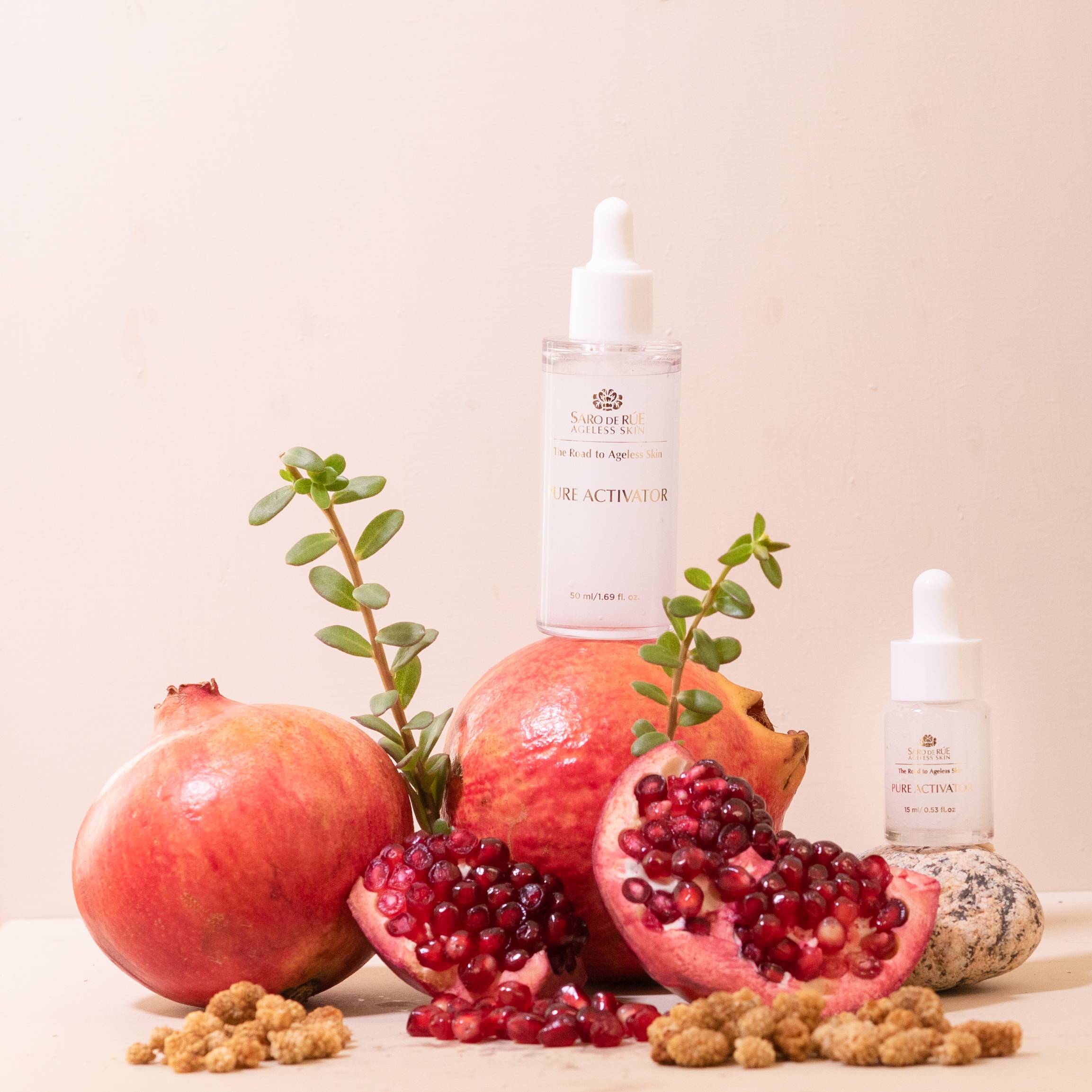 We are on a mission to be a global leader in natural and innovative skincare products by harnessing natural ingredients alongside scientific actives to deliver real beauty results.
Saro de Rue is certified by PETA's Beauty Without Bunnies program and animal test-free globally.
Our Freeze-dried Hyaluronic Acid System is FSC certified and formulated without parabens, phthalates, sulfates, synthetic fragrance, benzyl alcohol, or mineral oil.