FREE SHIPPING ON ALL US ORDERS OVER $150
Not Your Average Skincare
Increases hydration for 72 hours

Smoothes fine lines & wrinkles

Brightens & evens skin tone

Protects and repairs aging skin
Freeze-Dried Hyaluronic Acid
Hyaluronic Acid
A powerful humectant designed to attract and retain moisture while permeating into deep skin.

Squalane
An anti-aging powerhouse, known to reduce the appearance of fine lines, moisturize, soften the skin and prevent irritation. It also aids in the fading of dark spots.

Tocopherol
A skin health supporter that fights UV damage.

Purslane

This succulent plant brightens skin tone and reduces skin damage caused by UV, thus delaying skin aging.

Pomegranate
This fruit extract delivers high levels of Vitamin C and antioxidants, which aids in the prevention of cell damage. It has been proven to speed up wound healing and repair sun-damaged and aging skin.

White Mulberry

This extract contains powerful antioxidants, protecting the skin from free radicals and inflammation while brightening a dull complexion.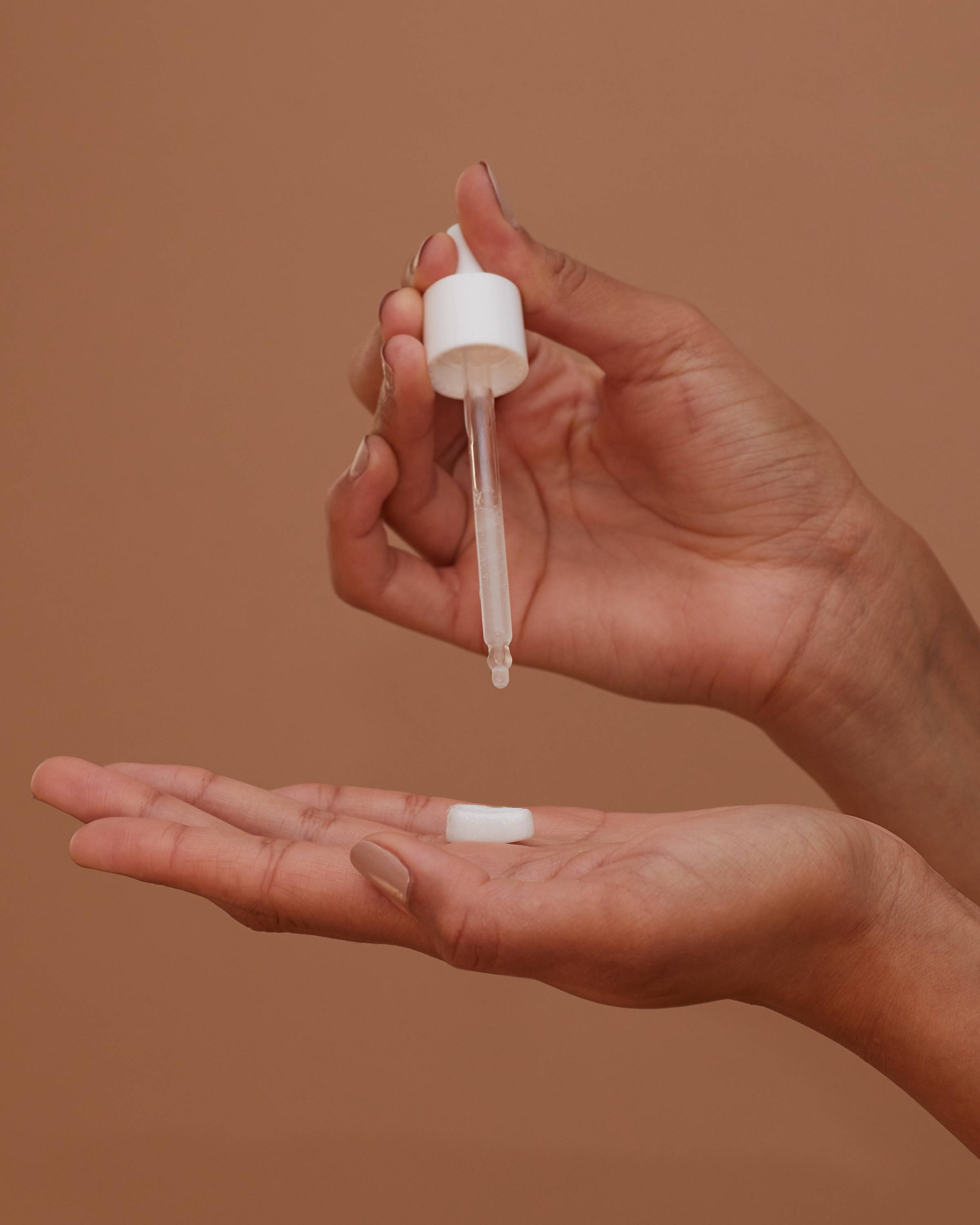 Use at night on clean, dry skin.
1. Using dry hands, remove one HA Tablet from the foil pack and place onto your palm.
2. Apply 8-10 drops of Pure Activator directly over the HA Tablet and mix with fingertips until HA is fully dissolved into a clear serum.
3. Using fingertips, apply onto face, then massage serum until fully absorbed and dried.
4. Apply your preferred face serum and/or facial oil and finish by using your preferred face cream to seal HA into the skin overnight.
Recommended Use: One HA Tablet every other day. However, the HA Tablet can be used as often as you wish.